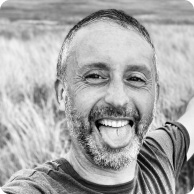 Curiosity driven Product Designer with extensive experience in consumer products. Specializing in softgoods design, business development and online marketing. Interested in merging physical and digital product design.

I am a creative and collaborative designer who thrives on developing an understanding of peoples' problems, and building exciting solutions to improve their lives. 

I have over 19 years of experience designing physical (and more recently digital) products that deliver innovative functions and experiences which are profitable to stakeholders and fulfilling for customers.

My experience includes design and development of softgoods and hardgoods for major outdoor sport, home and pet product companies. 

I have a hands-on approach to taking concepts from sketch to shelf, and have personal experience in every step of starting and growing small products companies.

I can bring life to your ideas and specialize in consulting on design-driven startups.